Fulton Bank Celebrates Ribbon Cutting at Federal Hill Financial Center
Opening its fifth office in Baltimore over four years shows Fulton Bank's commitment to expansion in the city
(April 11, 2022) BALTIMORE, MD – Fulton Bank celebrated a ribbon cutting for its new Federal Hill Financial Center on Thursday, as part of its ongoing expansion in Baltimore.

"We're excited to celebrate opening this financial center and continuing to increase our presence here in Baltimore," said E. Philip Wenger, Chairman and Chief Executive Officer of the bank's holding company, Fulton Financial Corporation. "We've opened three other financial centers and a mortgage office here in recent years, and our growing team is excited to be part of this city and to build relationships with our neighbors and local businesses."

The ribbon cutting ceremony included a keynote address by Al Hutchinson, President and CEO of Visit Baltimore. "Fulton Bank is changing the lives of people in the community through its dedication to affordable housing, workforce development, financial education, and diversity, equity and inclusion, which are all crucial components to building a better Baltimore," Hutchinson said. "We wish them great success as they advance our city's workforce and improve the financial lives of our citizens."

Fulton Bank's Federal Hill Financial Center, at 1100 Light Street, is a full-service banking center offering consumer and business deposit and loan accounts and servicing all financial needs. The team can also demonstrate how to use and assist with the setup of digital solutions, such as online and mobile banking. Philip Allen is the Financial Center Manager at Federal Hill.

The financial center is open Monday – Friday from 8:30 a.m. to 4:30 p.m. and Saturday from 9 a.m. to noon. It also offers a walk-up ATM. Customers have the option to schedule an appointment to meet with a banker via Fulton Bank's website, online/mobile banking services, or by calling the financial center at 410-649-7509.


In addition to the Federal Hill Financial Center, over the past four years Fulton Bank also has opened:
Northwood Commons Financial Center, 4101 Loch Raven Boulevard, which opened in February 2022
Yard 56 Financial Center, 5715 Eastern Avenue
Wolfe Street Financial Center, 929 North Wolfe Street
Fulton Mortgage Company office, 820 North Wolfe Street

About Fulton Bank
Fulton Bank, N.A. is a subsidiary of Fulton Financial Corporation, a $26 billion financial holding company headquartered in Lancaster, PA. Fulton Bank operates more than 200 financial centers in Maryland, Delaware, Pennsylvania, Virginia, and New Jersey. For more information, visit www.fultonbank.com.
Contact: Steve Trapnell
(717) 291-2739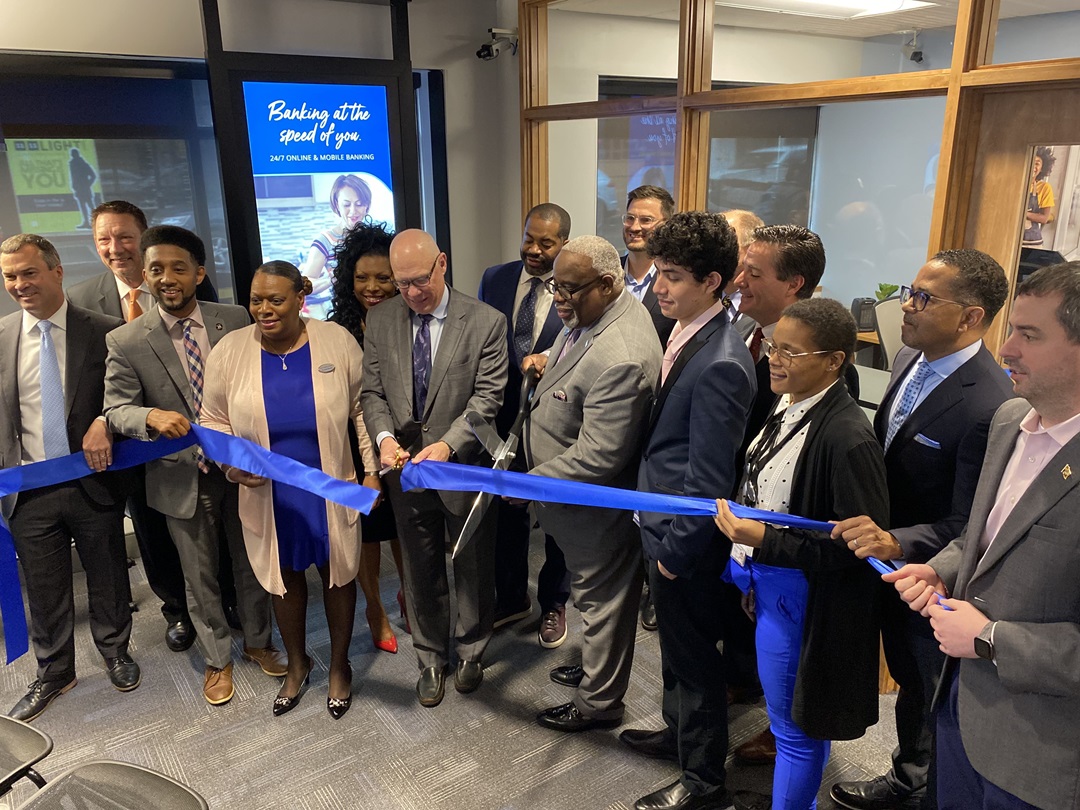 Photo Caption:
Participating in the ribbon cutting at Fulton Bank's Federal Hill Financial Center are (left to right) Curt Myers, Chairman and CEO, Fulton Bank; Joe Durham, Regional Commercial Executive, Fulton Bank; Brandon Scott, Baltimore City Mayor; Dionne Waldron McNeal, Community Outreach Officer, Fulton Bank; Sheryl Phelps, Financial Center Supervisor, Fulton Bank; Phil Wenger, Chairman and CEO, Fulton Financial Corporation; Nick Mosby, Baltimore City Council President; Phil Allen, Financial Center Manager, Fulton Bank; Garrett Schichi, Board Chair, Federal Hill Main Street; Angel Mendoza-Islas, Sales and Service Specialist, Fulton Bank; Brandt Rider, Market Manager, Fulton Bank; Andy Fiol, Head of Consumer & Small Business Banking, Fulton Bank; Latoya Watson, Universal Banker, Fulton Bank; Al Hutchinson, President & CEO, Visit Baltimore; and Eric Costello, Baltimore City Councilman, 11th District.