Fulton Forward Community Impact
Fulton Opens Small Business Resource Center in Philly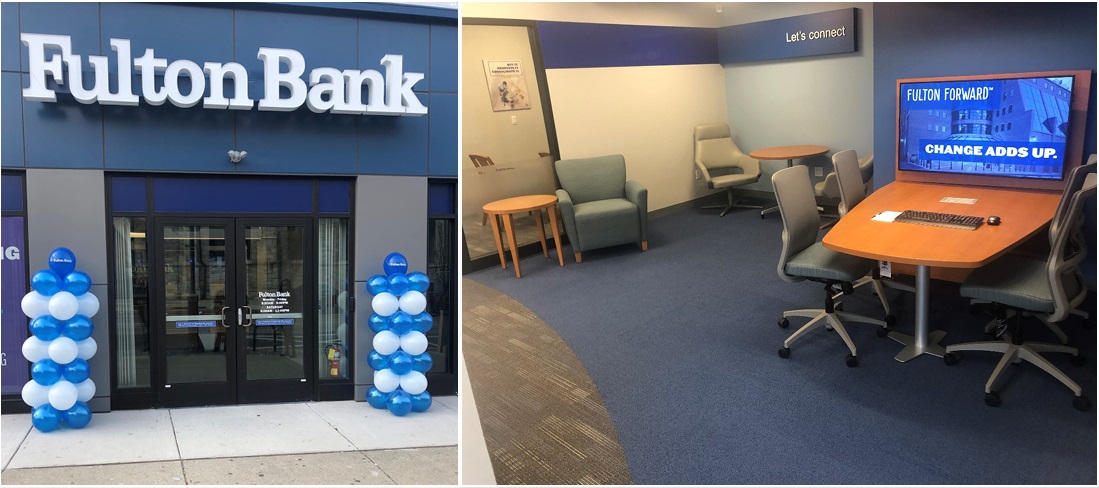 If you visit our financial center in Philadelphia's Brewerytown, you'll find the home of our first Small Business Center. The goal is to serve the area's small business owners and entrepreneurs and help set them on the path to success.
As we have expanded into new urban markets, we saw a tremendous opportunity to support the mission of our Fulton Forward™ by seeking new and innovative ways to advance job training and workforce development.
The center provides them with technology and meeting space to conduct business, and we've partnered with Operation HOPE to offer small business coaching. Raychall Lawrence serves as our Small Business Coach, and she recently led 20 entrepreneurs enrolled in Fulton Bank's first Small Business Boot Camp.
Eleven participants presented their business plans including the business concept, mission, their plan for success. There was a broad spectrum of for-profit/non-profit service oriented businesses, ranging from home health care to interior design.
Kashmere Brooks-McCoy, owner of the Bloom Network, earned the top prize at the competition for her social network designed to empower women.
Opening the Doors to Homeownership in Baltimore
At Fulton, we say that it's not just banking, it's personal. So when Don A approached a mortgage officer after a homebuyer workshop at our N. Wolfe Street Financial Center in Baltimore, we offered to help, even though he was just two weeks away from closing on his home with another lender.
Don wanted to know if we could help him with his closing costs–which almost put his new home out of reach. A mortgage officer reviewed his paperwork and discovered that he was being charged over $21,000 in closing costs and down payment for the $130,000 home. Since this was not in line with typical costs, the officer made it a priority to help before Don's closing.
The result? Don quickly prequalified for a Home Ready Plus mortgage, which saved him PMI (Private Mortgage Insurance), lowered his interest rate, and reduced the excessive fees the other lender was charging. He also qualified for a $2,500 grant from our Closing Cost Assistance Program (CCAP).
Making the dream of owning a safe and affordable home is how Fulton Forward is making a difference.
Paying it Forward: Fulton Partners with Richmond Public Schools
Creating smart financial habits early in a child's development is an important life skills. We are pleased to be an integral part of the after-school curriculum for Richmond Public Schools.
For the past two years, Fulton Bank teammates have partnered with community stakeholders to provide financial literacy sessions to students at both Franklin Military Academy and George Wythe High School.
Using the FDIC Money Smart Curriculum, we teach students about credit, debt, savings, cash flow analysis, auto loans, college preparation and monthly budget management. Students can share these lessons with their families, extending our impact past the classroom.
We've also delivered the ABA (American Bankers Association) program Get Smart About Credit to more than 120 high school students. Each student received handouts with information about identity fraud, college financing, credit and credit scoring.
Fulton Awards Diversity Scholarship to students
In 2016, Fulton Bank began an annual Diversity Scholarship Program throughout our entire service area. Over the past seven years, we have awarded over 75 $1,500 scholarships to high school seniors with diverse backgrounds. These students are also offered the opportunity for employment with Fulton.
In 2022, Fulton awarded 13 scholarships, and 8 students gained experience by working here.